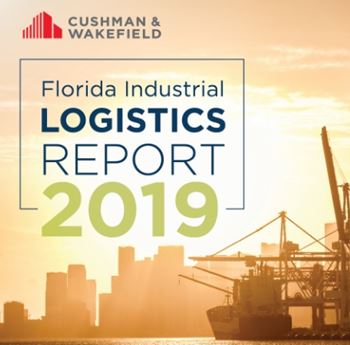 Cushman & Wakefield's Florida Industrial Logistics Report explores the state's unique network for moving goods from entry points to markets. The report also explores how Florida's combination of ports, rail lines and highway systems play an integral part in supply chains that service customers. We follow a by the numbers approach in the report that highlights and showcases drivers specific to each of Florida's major markets.
Jacksonville's location and access to multi-modal transportation makes it an ideal location for logistics-oriented companies.
It is the eastern terminus of I-10 with direct access to I-95, and home to two Class 1 railways. It is the most affordable warehouse/distribution market in the state with rental rates nearly half those in South Florida and comparable to other larger markets in the Southeast. The area's location and affordability have attracted several distribution hubs including expansions by Amazon, Wayfair and Home Depot.